Nominees Revealed For 35th Annual MusicRow Awards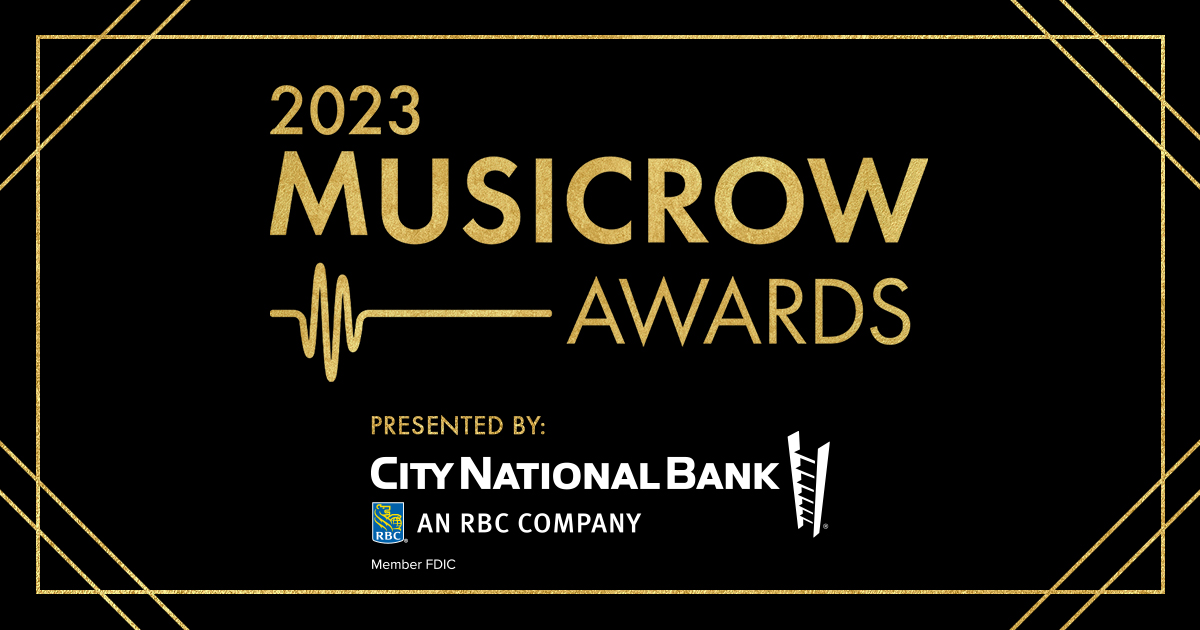 MusicRow Magazine is proud to reveal the nominees for the 2023 MusicRow Awards, presented by City National Bank. The winners of this year's honors will be announced online on all MusicRow platforms on Tuesday, Sept. 12.
MusicRow subscribers will receive their ballots via email on Wednesday, Aug. 9.
Click here to view the digital "Nominator" newsletter for a complete list of all nominees.
There are 14 member-voted categories, including:
1. Producer of the Year
2. Label Group of the Year
3. Talent Agency of the Year
4. Breakthrough Songwriter of the Year
5. Breakthrough Artist-Writer of the Year
6. Male Songwriter of the Year
7. Female Songwriter of the Year
8. Song of the Year
9. Discovery Artist of the Year
10. Breakthrough Artist of the Year
11. Female Artist of the Year
12. Male Artist of the Year
13. Group/Duo Artist of the Year
14. Entertainer of the Year
Inductees Revealed For Nashville Songwriters Hall Of Fame Class Of 2023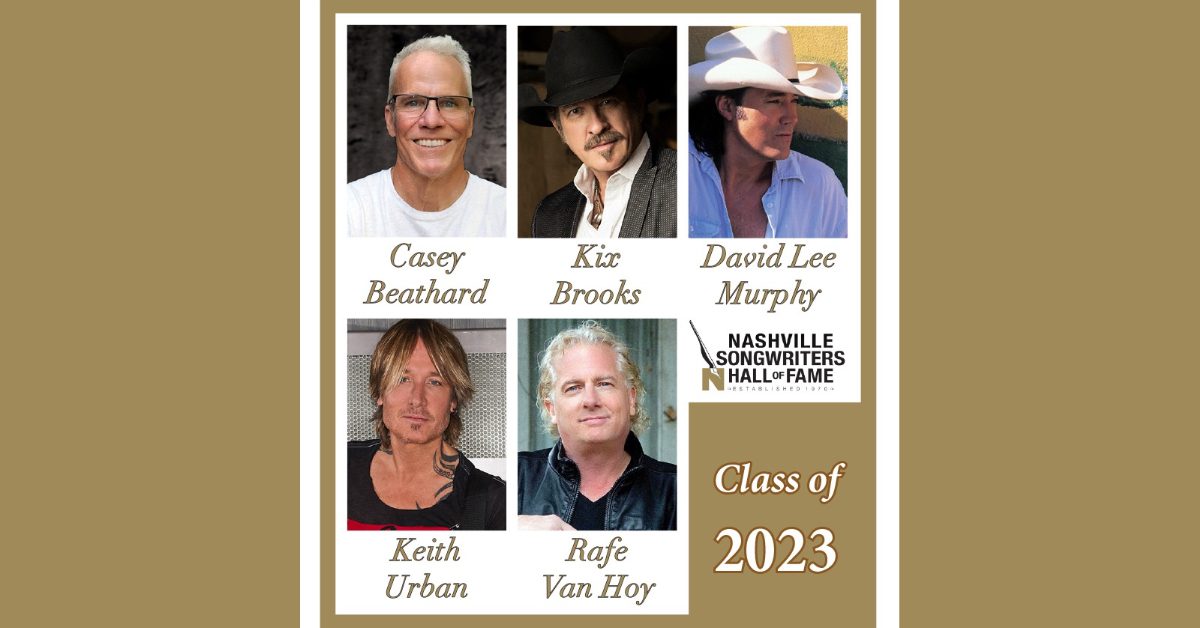 Five more songwriters will enter the esteemed Nashville Songwriters Hall of Fame (NaSHOF) in its Class of 2023. Those inductees include Keith Urban, Kix Brooks, Casey Beathard, David Lee Murphy and Rafe Van Hoy.
Beathard and Murphy will be inducted in the Contemporary Songwriter category. Van Hoy will be minted in the Veteran Songwriter category. Urban will enter as the Contemporary Songwriter/Artist and Brooks as the Veteran Songwriter/Artist.
The announcement was made Thursday morning (Aug. 3) by Rich Hallworth, Chair of the organization's Board of Directors, and Mark Ford, its Executive Director. Hall of Fame members, family, friends and media attended the event at Nashville's historic Columbia Studio A.
"Gathering for this occasion—to recognize and welcome the members of our incoming class—is always one of the highlights of our year," said Hallworth. "To this stellar group of songwriters, we say thank you for your songs and for your artistry. You are exceptional talents, and we are proud to honor you this fall, when you officially join your legendary peers in the Nashville Songwriters Hall of Fame."
The five inductees-elect will join 235 previously inducted members when they are formally inducted during the 53rd Anniversary Nashville Songwriters Hall of Fame Gala on Wednesday, Oct. 11, at the Music City Center.
LoCash Signs With Edgehill Music Publishing
LoCash, the country duo made up of Preston Brust and Chris Lucas, has signed a global deal with Edgehill Music Publishing.
The BBR Music Group/Wheelhouse Records pair is known for their Platinum hit "I Love This Life" and Gold-certified single "I Know Somebody," among others. They are also chart-topping songwriters, having earned cuts with Keith Urban, Tim McGraw, Chris Janson and more.
"Preston and Chris are some of the hardest working guys we know, and are beyond talented," says Tara Joseph, Co-Founder of Edgehill Music Publishing. "We are so excited to have the opportunity to work together and to have them a part of the Edgehill family."
"We're excited to team up and sign with Edgehill Music Publishing. From the second we walked through the door, we knew Edgehill felt like home to us and all our songs," shares Brust. "The team feels more like family and in the ever-changing world of music, the Edgehill atmosphere feels successful, limitless and creative!"
Lucas adds, "We're pumped to be a part of this new venture with Edgehill Music Publishing. There are so many songs to write and stories to live! It's a positive energy over there, which is what LoCash is all about."
Rhys Rutherford Signs With ERN's Cadillac Music & Big Loud
Hit singer-songwriter Ernest has signed rising tunesmith Rhys Rutherford to his publishing venture, ERN's Cadillac Music and Big Loud.
Rhys was raised on the music of Tim McGraw, John Prine and Kris Kristofferson, as well as a mix of '60s and '70s rock. His father is Nashville Songwriters Hall of Fame member Rivers Rutherford. When Rhys decided to pursue music himself, he began to write songs and started a cover band with his friends.
After two semesters of college at Ole Miss, he moved back home to Nashville to dive head first into writing full time. After Rhys posted a cover of Ernest's song "Feet Wanna Run" on social media, the breakout country star took notice of the talent, which led to his publishing deal. Since signing in March, Rhys has earned his first major label cut with Bailey Zimmerman's "Is This Really Over?" from his record-breaking album Religiously. The Album.
Category: Music News