MusicRow Speaks To SESAC And NSAI Post-MMA Amendment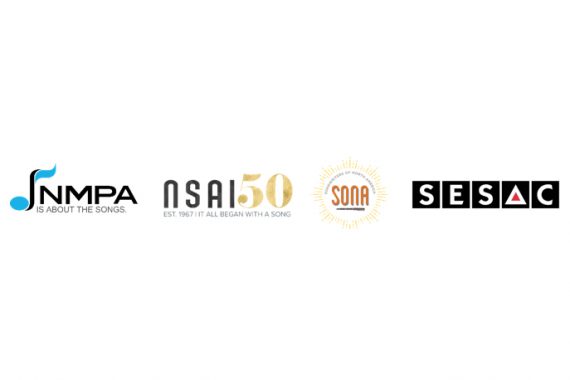 In the wake of the SESAC/Harry Fox/Blackstone amendment of the Music Modernization Act (MMA), MusicRow spoke to both SESAC representatives and NSAI.
Natalie Hemby Inks New Publishing Deal
Natalie Hemby, known for penning No. 1 songs including "Downtown" (Lady Antebellum) and "Pontoon" (Little Big Town), has inked a global publishing deal with Universal Music Publishing Group.
The Nashville native has also written chart-topping songs including Little Big Town's "Tornado," Miranda Lambert's "White Liar," "Only Prettier," "Baggage Claim" and "Automatic," in addition to 10 tracks on Lambert's double-album The Weight Of These Wings. Other hits in Hemby's catalog include Kelly Clarkson's "Don't Rush" (ft. Vince Gill), Justin Moore's "You Look Like I Need A Drink," "A Little More Love," with Jerrod Niemann and Lee Brice, and the Labrinth hit, "Jealous."
In addition to writing hit songs for other artists, this singer-songwriter released the documentary and album Puxico in 2015. She co-produced and co-wrote the songs featured in the project. Last year, she opened shows for Faith Hill and Tim McGraw's Soul II Soul Tour, as well as shows for Amy Grant and Gill. Most recently, she's opened shows for Lambert and Little Big Town on their The Bandwagon Tour.
Jaden Michaels Inks Publishing Deal With Sea Gayle Music
Singer-songwriter Jaden Michaels, sister of fellow artist-writer Julia Michaels, has signed a publishing deal with Sea Gayle Music. Jaden is finalizing details for new singles that will be released in the next year.
SMACKSongs Signs Belmont University Graduate Emily Falvey
Nashville-based music publishing company, SMACKSongs, has signed songwriter Emily Falvey to an exclusive worldwide publishing deal. Falvey joins a roster of writers, producers, and artists, all led by Shane McAnally and Josh Osborne.
Falvey is a recent graduate of Belmont University, who earned a BA in Songwriting and a BBA in Music Business. During her time at Belmont, Falvey interned at SMACKSongs, as well as at other companies in the music industry.
LOCASH Inks Deal With BBR Music Group/BMG
BBR Music Group/BMG has announced the signing of country duo LOCASH as the latest addition to its roster of artists. LOCASH's Preston Brust and Chris Lucas have been assigned to the Wheelhouse Records imprint, where they will join labelmates Trace Adkins, Granger Smith, Runaway June and Walker McGuire.
LOCASH has earned Gold-certified tracks like "I Love This Life" and their No. 1 chart-topper, "I Know Somebody," which earned them nominations for ACM Awards for New Vocal Duo or Group of the Year, CMT Music Awards for Duo Video of the Year, and CMA Awards for Vocal Duo of the Year. In addition to their own radio success, Brust and Lucas have penned hits for country artists including Keith Urban (the No. 1 song "You Gonna Fly") and Tim McGraw (the Platinum-certified "Truck Yeah").
Jeffrey East Aligns With CAA
Singer-songwriter Jeffrey East has signed with CAA for touring representation. East, a peermusic writer, has also penned songs recorded by Rascal Flatts, Rainey Qualley, Point of Grace, and more. He recently released the single "Still Crazy."
Category: Music News